Volunteers: The Lifeblood of JA
Author: JA Lincoln
Community Involvement
Published: Monday, 10 Jan 2022
---
Sharing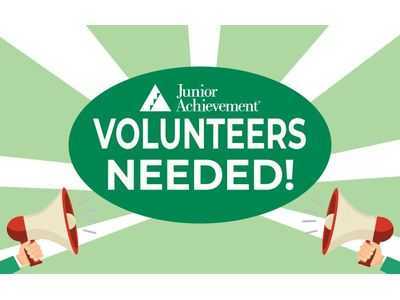 Image caption: We Need YOU!
Did you know that JA of Lincoln is now ranked 3rd out of all Junior Achievement offices in the nation as far as percentage of students in our area that we serve every year? We think that's pretty exciting news, because it means more students than ever before are getting the tools they need to have the best shot at a brighter, more successful future.
Of course, it takes a LOT of volunteers to serve all those students! The need for volunteers is greater than ever, and we're always looking for new recruits. Will YOU consider becoming a JA of Lincoln classroom volunteer this spring? It's a simple way to make a real impact in your community. You commit just 5 hours of time to a local classroom (you can even choose the school, and you always pick a schedule that works for you!), and we'll provide everything you need. Come find out why JA of Lincoln volunteers come back over and over again!
Ready to get involved? Just contact Keeli at kwatters@jalincoln.org!
Speaking of recruiting, we also wanted to send out a HUGE thank you to some amazing local companies who recruit a lot of volunteers! These companies partner with a local school and provide ALL the volunteers for those classrooms. That's giving back to your community in a big way! Thank you to these companies and their partner schools:
| | |
| --- | --- |
| Lincoln Industries | Belmont Elementary and Hill Elementary |
| Capital One | Fredstrom Elementary and Hartley Elementary |
| Molex | Huntington Elementary |
| Legacy Retirement Communities | Meadow Lane Elementary |
| Union Bank & Trust | Calvert Elementary |
| Ameritas | Pershing Elementary |
| Bison | Blessed Sacrament Catholic School |
| Olsson | Elliot Elementary |
| Farmers Mutual | McPhee Elementary |
| Hudl | West Lincoln Elementary |
| CHI Health St. Elizabeth | Saint John The Apostle |
| Nelnet | Everett Elementary |