JA of Lincoln Events
At JA of Lincoln, we host several events throughout the year to raise money to support our programming. These events also engage the community in our efforts to reach students! Whether you'd like to get involved on an individual level or as a business through event sponsorship, we offer several ways for you to support our work while having a great time!

JA of Lincoln Bowl-A-Thon
When: Saturday, February 19, 2022
Where: Parkway Lanes and Hollywood Bowl
Time: 10:00 AM CST
The Junior Achievement Bowl-A-Thon is a one-of-a-kind team building event for your company, giving employees the opportunity to work together, strategize, bowl, and raise money for Junior Achievement. Help us inspire the next generation to navigate their path to the American dream!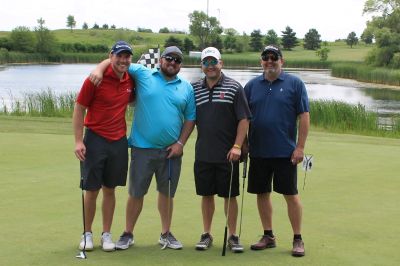 JA Golf Classic
When: Monday, June 06, 2022
Where: Wilderness Ridge
Time: 9:00 AM CST
The JA Golf Classic, Presented by Lutz, will be at Wilderness Ridge on Monday, June 7. Spend a summer afternoon golfing at one of Lincoln's finest golf courses! Funds raised at this event will help us reach more than 31,000 young people annually with Junior Achievement's hands-on economic education programs.
PAST EVENTS
These JA Events have already taken place, but they will be back! If you would like to learn more about them, please contact us!