Volunteer Spotlight: Tam Nguyen
Author: JA Lincoln
Community Involvement
Published: Monday, 01 Nov 2021
---
Sharing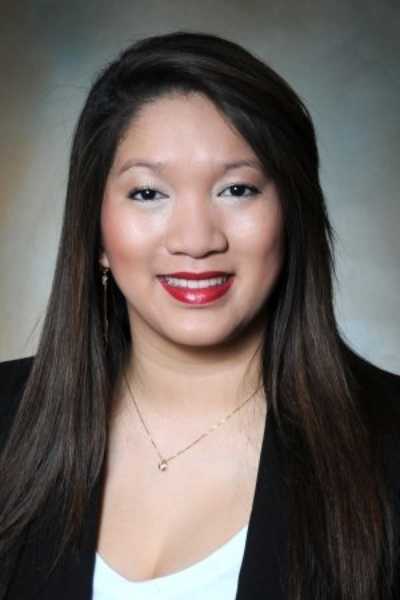 Image caption: Tam Nguyen
At JA of Lincoln, we love our volunteers! Tens of thousands of local students are served every year thanks to the generosity of people who are willing to share their time and experiences. Every volunteer is priceless, but some really go above and beyond. This month, we're spotlighting one of those exceptional volunteers. Meet Tam Nguyen, and hear about her JA experience in her own words!
Name: Tam Nguyen
Age: 27
Occupation: Sr. Business Banker
What is your experience with Junior Achievement?
I am recently part of the JA Apple Society (woo!), I am the JA Company Coordinator for my company, and I am also on the JA Young Professionals Board.
How long have you volunteered?
I have been a JA volunteer for a little over 3 years now.
Why do you choose Junior Achievement?
I love working with the kids and enjoy teaching them skills that they can use for their future.
What makes it rewarding and why do you come back each time?
The kids are the most rewarding part. They are always so excited for JA lessons and when I see kids from classes I've taught in the past, it's so great to hear about what they've done with the knowledge that they have learned.
Why does Union Bank support Junior Achievement and as a Company Coordinator how do you recruit others?
UBT supports JA because it teaches children and young adults skills for financial readiness as well as gives them knowledge to empower them to be entrepreneurs.
What is your best memory of being a Junior Achievement Volunteer?
My best memory of being a JA volunteer was going to the class and the kids just came back from recess and were so ecstatic to see me that they all ran my direction (and didn't listen to their teacher) and we had a big group hug. It's moments like those that really make me feel blessed to be a JA volunteer.
Tam truly is a JA super star, and we are so grateful for her support of the JA mission! If you are interested in becoming a JA volunteer, please contact Leticia at lmeitzen@jalincoln.org