The Lanes Are Waiting for YOU!
Author: JA Lincoln
Community Involvement
Published: Monday, 13 Dec 2021
---
Sharing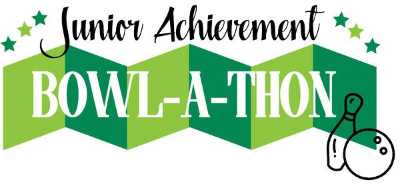 Image caption: Bowl-a-thon
It's almost here! It's almost here! You're not going to miss it, are you??
JA of Lincoln's most FUN fundraiser of the year is coming up soon, and we want to make sure you get in on this great day. The annual JA of Lincoln Bowl-a-thon is on February 19th, and teams are forming now! In fact, more than 200 teams have already signed up… all we need now is you.
Teams will bowl in 2-hour shifts all day long. Every year, hundreds of teams representing dozens of local companies participate in this event, and this year is shaping up to be bigger and better than ever. Ready to sign up, or want more information? Contact Kaitlyn at kwinchell@jalincoln.org or visit https://lincoln.ja.org/events/ja-of-lincoln-bowl-a-thon today!
Of course, events like this one take a lot of generous people to make happen, and we're so grateful to the amazing sponsors who have come on board:
Major: Amigos/King's Classic, Edward Jones, Zelle HR, Art-FX Screenprinting & Embroidery, FNBO
T-shirt: Schneider Electric,
Two Lane: Lincoln Electric System, Great Western Bank
One Lane: Sysco Lincoln, Pinnacle Bank, Watts & Heshberger, P.C., Lincoln Federal Saving Bank, Rixstine Recognition, Lincoln Chamber of Commerce, Windstream
Mark your calendars, grab a team of friends, family, or coworkers, and get ready for a great day benefitting JA students! We'll see you on the 19th!