It's Time to Go Bowling!
Author: JA Lincoln
Community Involvement
Published: Monday, 10 Jan 2022
---
Sharing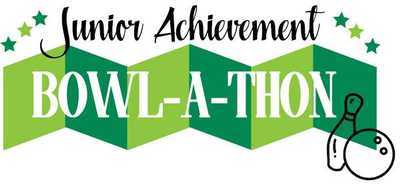 Image caption: Bowl-A-Thon is Coming Soon!
It's almost time! It's almost time!
JA of Lincoln's biggest fundraiser of the year is just over a month away, but it's not too late to get involved! The annual JA Bowl-a-Thon is Saturday, February 19, and we don't want you to miss out on the fun. This truly is a great day for a great cause! 228 teams are already signed up… all we need now is you.
If you're not signed up to bowl yet, time is running out quickly. Visit https://secure.qgiv.com/for/jaol/event/840479/ today (the deadline is January 28!), and start raising money to benefit the students of Southeastern Nebraska. Our fun day is on behalf of their future success! Registration is just $5 ($10 if you want a t-shirt), and then you raise (or donate!) at least $45. Keep going and raise even more to earn great prizes! No matter how much you raise, you'll get two games of bowling with your team, shoes, and lots of fun and surprises. Grab a few friends, coworkers, or family members, and put together a team today! It's a great way to build morale, focus on team-building, or just have a few laughs.
If bowling isn't your thing, you can still get involved! It's not too late to jump in as a T-Shirt or Lane Sponsor! Information on sponsorships is available at https://secure.qgiv.com/for/jaol/event/840479/
As one of our past participants put it, "This isn't just about bowling. This is about employees working collaboratively, having fun, and coming together to inspire the next generation." We couldn't have said it better ourselves! Let's all get busy fundraising and warming up our good bowling form, and we'll see you on the 19th!