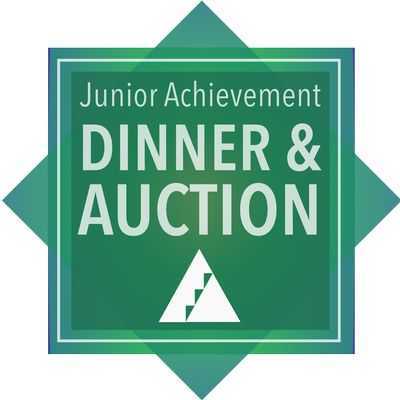 Image caption: JA Dinner & Auction
All we can say is WOW!
Friday, September 17th was a truly great day for JA of Lincoln. Our annual JA Dinner and Auction was a record-breaking success, and we just can't say 'thank you' enough to everyone who made it possible! Thanks to the generosity of our guests and sponsors, over $100,000 was raised to benefit our students ($100,249, to be exact)!
We're also so thankful to everyone who participated in the "Fund a JA Classroom" portion of the event, where we were able to raise $10,576, which was also a new record! That's 105 classrooms that will be sponsored this school year, thanks to so many wonderful supporters.
Over 230 silent auction packages were featured online, and 26 live auction packages were auctioned at the event, all representing generous contributions from friends and supporters. We also want to congratulate and thank our raffle winner Ryan Trausch, who won $1,500 and graciously donated back $500 to JA!
We are so thankful to the partnering organizations and businesses that made this event possible:
Platinum Table Sponsors: 48 Bowl, Bison, Inc., Lincoln Industries, Schneider Electric, TMCO, Inc., and West Gate Bank
Gold Table Sponsors: Ameritas, Assurity, Black Hills Energy, Brandon Smith Consulting Group of Raymond James, Bryan College of Health Sciences, Bryan Health, Cline Williams, Continental, DA Davidson, Duncan Aviation, Farmers Mutual of Nebraska, Fiserv, FNBO, Great Western Bank, Harris Family, JA Executive Committee, Legacy Retirement Communities, Mapes Industries, Modern Woodmen of America, NAI FMA Realty, Nelnet, NRC Health, Perspective Planning Partners, REAMS, Sampson Construction, Sysco Lincoln, UNICO Group | Nationwide, Union Bank & Trust
Live Auction Sponsor: Capital One
Silent Auction Sponsor: J&H Specialty Contracting
Wine Pull Sponsor: Sid Dillon
We're also grateful to Jamie Deterding and Bill Ellerbee for being fantastic emcees, and to our Auction Committee (Michelle StClair, Brandon Smith, Marc Hausmann, Jeanette Moeller, and Rich Lloyd) and Silent Auction Committee (Veronica LeDuc, Karissa Vandenberg, Alyssa Rhoades, and Ashley Venteicher) for all their work on this amazing evening!
Of course, we also want to thank everyone who attended, bought raffle tickets, bid on items, played the games, or gave in any way! Because of generous supporters like you, JA of Lincoln will be helping students succeed long into the future!